Topkapi range
The Topkapi SCADA sofware product range performs the monitoring and control of applications operated by Programmable Logic Controllers (PLCs), Remote Terminal Units (RTUs), dataloggers and any devices designed to make real time or time-stamped data acquisition.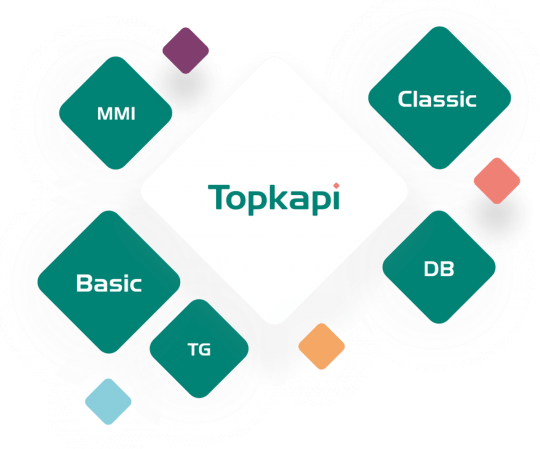 Main basic functions of Topkapi
Data acquisition (communication with field devices)
Alarms management
Data logging, history ('black box')
Graphic display & mimics
Graphs (trends & history)
Connectivity to database management systems and third party applications
Image

For Graphic Operator Control Panel
Up to 2048 tags
Image

For real-time applications
Up to 5000 tags
Image

For telecontrol applications with time stamping of the data by the remote units
Up to 2000 tags
Communicate, analyse, share...
The Topkapi scada software solution is at the disposal of your operational efficiency by enabling you to control the data from your technical installations.
Discover all the key functions of Topkapi