Topkapi: remote alarm notification
The remote alarm notification feature of Topkapi ensures the transmission of alarm or information messages relating to the installations and equipment to be remotely monitored.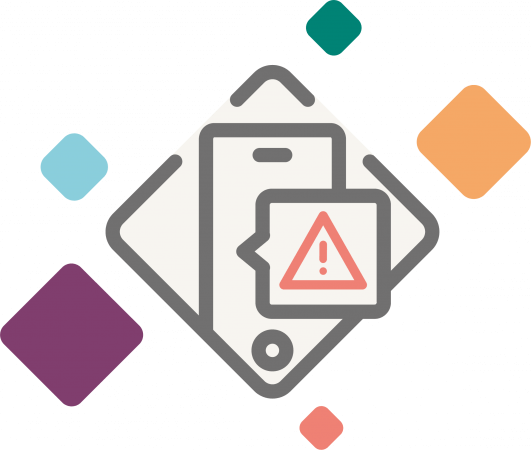 Alert or inform in real time with the Topkapi software platform
Unexpected blockage of a water pump, malfunction of an assembly machine or leakage of the heating network... detecting a fault or an incident and alerting without delay can be crucial depending on the situation. Topkapi SCADA software with its remote alarm notification feature, which is optional and integrated, meets this need. 

Topkapi, as a SCADA software, ensures the complete traceability of events occurring on your installations and technical equipment. Our SCADA solution collects, processes, analyzes and presents all the data in order to provide your operators with clear and synthetic information. With its optional on-call management module, Topkapi adds real-time alarm transmission to its range of functions: it thus contributes to the operational efficiency of your teams and the preservation of your assets. 
 
Manage your remote alarm notification
More information on the remote alarm notification feature
Simplified parameterization
Once the global schedule is set up a single group selection will be enough to assign a remote notification to an alarm. Note: a modification performed on a variable is immediately taken into account, without any action to be made inside the on call module.
 
By using the OPC client/server functions, Topkapi can also be used in addition to other SCADA systems for remote alarm notification or as a front-end communication unit (for modem communications, acquisition of historical data time-stamped at the source, etc.).
 
Devices required to send alarm
One or several of the below devices will be required to send alarm messages:
GSM modem (to send SMS messages)
PSTN modem, standard (fax, pagers, text to speech with version 6 or later)
TS Speech Unit Modem (changes TOPKAPI's text strings to voice messages). It is required if the transmission is on a GSM communication medium, otherwise, with version 6 or later, the use of a PSTN modem is sufficient.
Network (Intranet/Internet) connection
Practical information
Schedule management 
The standby schedule of the Topkapi supervision software is an ergonomic tool, designed according to the users' logic and allowing to perform in a simple and intuitive way. All operations requested by on call management are seamlessly performed by the users, regarding time schedule and operators.

Text-to-speech function
The text-to-speech function enables Topkapi SCADA software to make voice calls to any phone set, without specific equipment for the receiver. Alarm messages are generated by Topkapi as text strings, and then converted to voice by a Windows API (with version 6 or later) or the speech unit modem.
 
Topkapi: multi-sector software platform
Find out how our SCADA solution meets the needs of your business sector: challenges, functional advantages, business applications, concrete cases of use.


Want to learn more about Topkapi?
Our teams are at your disposal to introduce you to our solution.
Contact us