Sectorization & leak
detection
Divide a water network into zones to better visualize the volumes distributed and to efficiently detect possible leaks... sectorization is essential.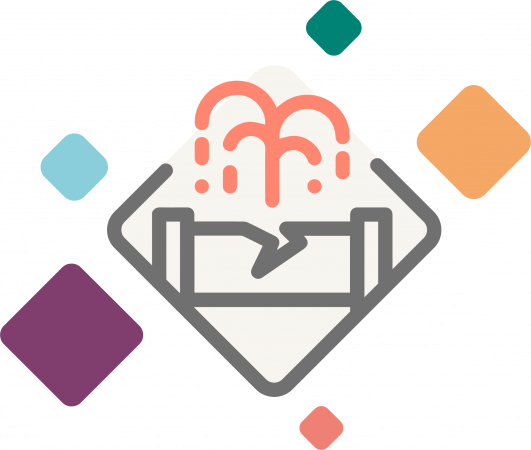 Topkapi: solution designed for the sectorization of water networks
The sectorization of drinking water systems makes it possible to optimize their performance by detecting losses due to leaks or abnormal use. In each of the zones of a network (the sectors), the inflow and outflow rates are measured, recorded and transmitted daily to a central control station. This process allows, thanks to the data from the transmitters, to quickly detect unjustified discrepancies between the volume of water "entering" and the volume of water "leaving" the system. 

The basis for the sectorization is the flow measurements carried out on the network. As the measurement points are very scattered, sectorization has been booming in recent years thanks to the development of remote transmitters which offer the following qualities: 
Long-lasting operation on batteries (no power supply is required) 
Capacity for remote transmission of information via GSM network 
Operation in harsh environments.

Topkapi SCADA software, proposed by AREAL, meets all information collection and processing needs. Easy to implement, our software platform does not require IT skills but nevertheless allows you to perform all the sophisticated calculations you wish to integrate into your application. It is, in particular, capable of performing simple calculation operations on historical data. Topkapi allows you to use time-stamped data from several different transmitters in the same calculation and to generate the corresponding curves. 
 
A single solution for multiple needs